Event Player Design Refresh
The webcast player has been updated to include additional spacing and refreshed styling. This design update is very subtle and will seamlessly integrate with your past and present events, ensuring a smooth transition.
New Modern Player Design
We're also introducing a curved and more stylized player design. ​This exciting update will be available to all customers as part of a phased rollout providing a modern and more impactful look and feel for your events.​ Please contact your account representative to opt in and level up your player design, for no additional charge.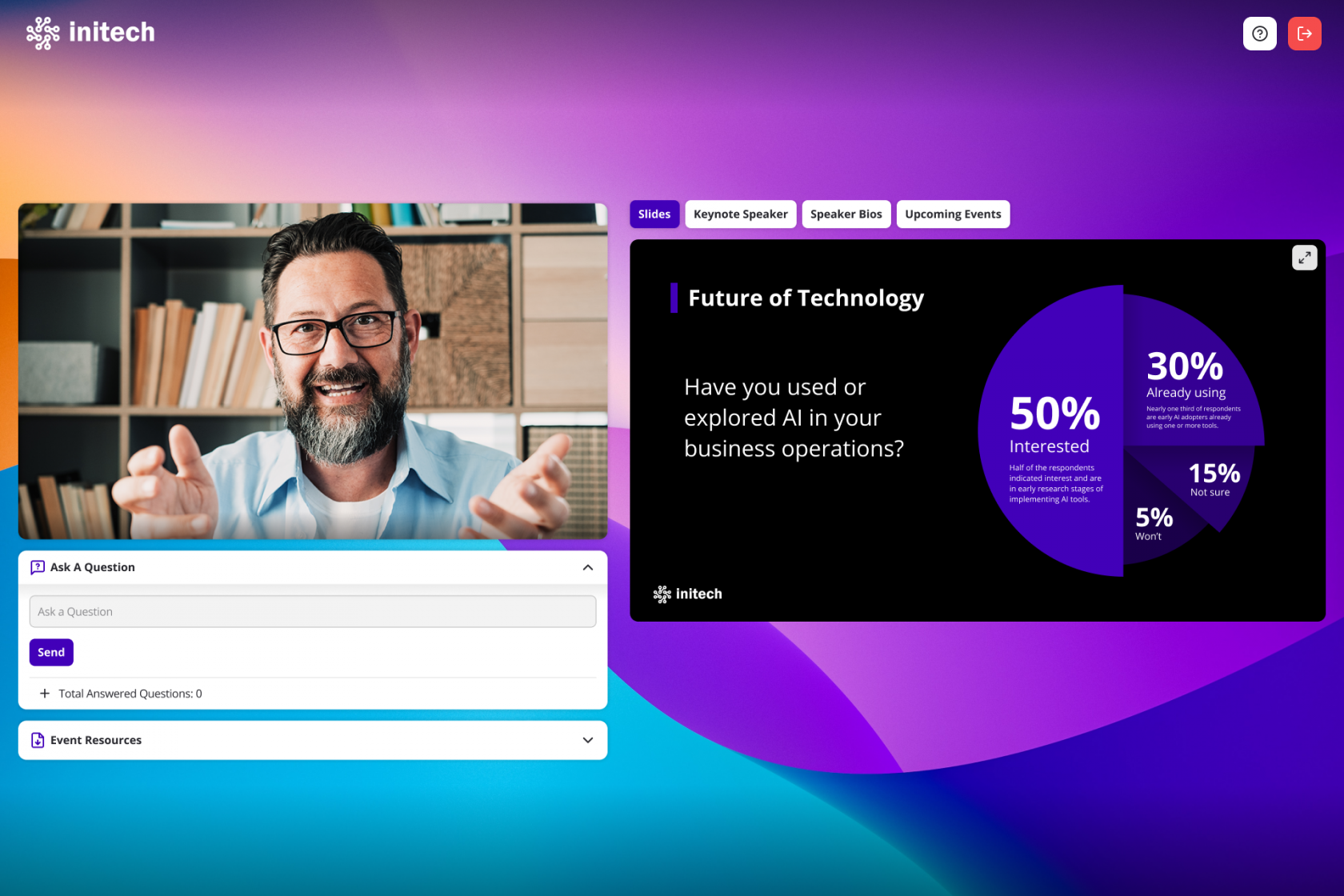 Optimizing your branding
When upgrading to the latest design, it is a great time to revisit your branding elements. To make this new design look its best, we recommend a bright or dark background color, gradient, or image and a highlight color dark enough for white text to show up, such as the system default blue.
In addition, we have several background images you can choose from, or you can supply an image of your choosing. Please see the examples below. You can request any of these to be added to your updated template.
| | | |
| --- | --- | --- |
| Background option 1 | Background option 2 | Background option 3 |
| Background option 4 | Background option 5 | Background option 6 |
| Background option 7 | Background option 8 | Background option 9 |
| Background option 10 | Background option 11 | Background option 12 |
| Background option 13 | Background option 14 | Background option 15 |
| Background option 16 | Background option 17 | Background option 18 |
| Background option 19 | Background option 20 | |
For more information about branding your event, please see:
Event Branding & Customization | Event player container and window backgrounds